Anxiety is best treated with counseling and medication. However, self-help books can also be beneficial, as they may complement traditional treatment. "Many self-help books offer a better understanding of what anxiety is, the role of your brain, and how thoughts can take over," says Elizabeth Lombardo, Ph.D., a licensed clinical psychologist.
As long as these books are backed by research, these reads can be helpful for individuals who are in need of practical tools on a regular basis.
Top 6 books to overcome Anxiety and Overthinking are –
1. The Anxiety and Phobia Workbook

Author: Edmund Bourne
Price: $ 20.80
Living with anxiety can make you feel like you are not in control of anything and facing it takes work. Written by an expert in CBT, this book provides modern clinical research and a detailed step to step guide about dealing with anxiety right from negative thoughts to worrying and right from treatments such as relaxation tools to exposure therapy.
This is a good workbook read if you want to simply follow the modern treatments to modern stressors.
2. The Anxiety Toolkit

Author: Alice Boyes
Price: $ 29.99
Overthinking, Overanalyzing and imagining the worst possible outcomes to everything, happens to each one of us.
Whether you are anxious by nature or actually suffer from an anxiety disorder, this book provides simple evidence based tools and tips for a lay person to effectively manage the symptoms and overcome anxiety and overthinking.
3. The Anxiety and Worry Workbook: The Cognitive Behavioral Solution

Author: David A. C;ark and Aaron T. Beck
Price: $ 12.76
This anxiety workbook is grounded in cognitive behavior therapy, the proven treatment approach developed and tested by pioneering clinician-researcher Aaron T. Beck. Dr. Beck and fellow cognitive therapy expert David A. They have put the tools and techniques of cognitive behavior therapy easily available in this compassionate guide. Carefully crafted worksheets, exercises, and examples are provided by the experienced author for those suffering from anxiety. One can learn practical and real-life strategies for identifying anxiety triggers, challenging the thoughts and beliefs that lead to distress, safely facing the situations you fear, and truly loosening anxiety's grip in manageable steps.
4. The Book of Overthinking: How to Stop the Cycle of Worry

Author: Gwendoline Smith
Price: $ 14.03
Overthinking, ruminating, worrying: a form of anxiety that many people suffer from. If you want to understand what's going on in that complex head of yours then this book will help you understand that—using examples, anecdotes, and plenty of humor. Powerful, practical and effective strategies for addressing your issues are also provided in this book.
Based on cognitive behavioral theory, this book will help you combat anxious thought patterns in all areas of your life: from your personal life to relationships and work.
5. Reclaim Your Brain by Joseph A. Annibali

Author: Joseph A. Annibali
Price: $ 25.95
Whether one is suffering from overthinking, anxiety, depression or OCD the underlying problem is that the brain is too cluttered and busy. It interferes with attention, concentration, focus and mood. This book helps provide practical strategies, understandable explanations, and prescriptive mind-management techniques, which will help people finally reclaim their cluttered brains and have control over their lives.
6. The Surrender Experiment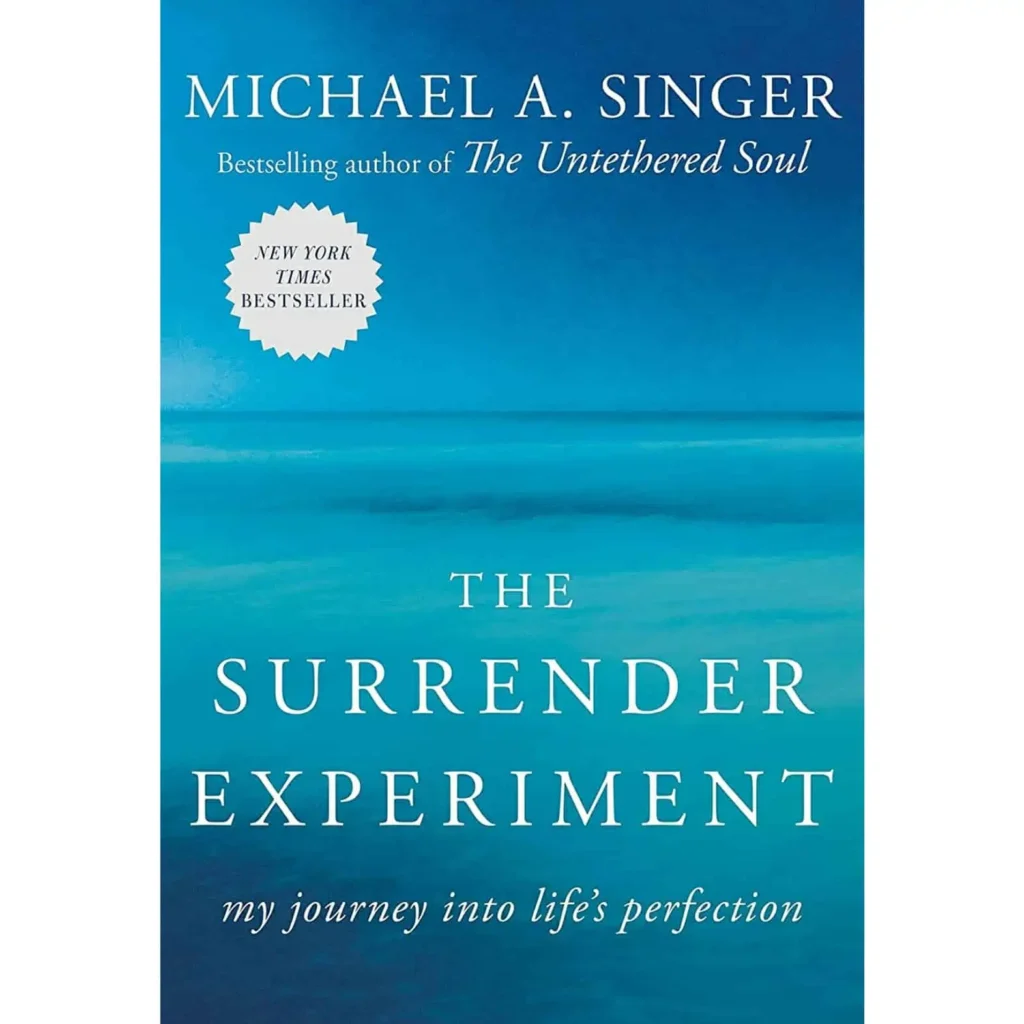 Author: Michael A. Singer
Price: $ 12.59
Want to let go of anxiety and the feelings associated with it and live life? Then this book is the perfect read. The author of this book provides his personal experience on how to let go of one's own preferences and simply let life call the shots. According to the author, this provides a state of perpetual happiness which one would get to know from the events that transpire in this book.
Sources-