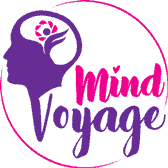 Welcome! Thanks for taking the first step towards betterment
These questions will help us gather basic information about you and match you with the best suited psychologist
Have you been to therapy before?


Do you want to learn more about how therapy works?
Thanks for sharing! If you are unaware about how therapy works, we would be happy to tell you
What is Counseling ? How can it help you?
Counselling is also known as 'talk therapy' where client and counsellor engage in honest and open conversations about the personal distress client is facing. Counsellor is trained in various micro skills to deal with client's psychological vulnerabilities and help them navigate the path towards betterment.
---
Do you want to know more about the counseling process?
What is your age?
We need to know a little more about you before we can proceed
Sorry! We dont do counselling for Teens
Teens require special attention and specialization that we do not offer at the moment. But, Thanks for your interest.
Which language do you prefer?
Please select the languages that you will be comfortable taking the therapy session in?
What concerns are you facing as a couple?
It would really help us to choose the right therapist for you, if we know about your concerns.
All Done, Meet the best Couple Therapist for you
Thank you for patiently answering all the questions, here is the best suited therapist's profile for you.
Rasika Karkare
(Msc. in Counselling Psychology, Postgraduate Certification in Couple and Family Therapy)
4+ Years of Experience in Online Counselling

She is the founder of Mind Voyage, one of the leading online counselling platforms in India. She is also a TedX Speaker & has held many workshops to spread awareness about Mental Health.
Select Date/Time of Session
Select the Date & time of your counselling session according to your availability.
Get Matched with Counselor
We analyze the issues you have entered & the preferred time of your session, after which we match you to the psychologist who is best suited to help you in your journey.
Start the Therapy Session
On the scheduled day and time of your therapy session, the counselor will connect with you 5 minutes before the session starts. You can take the therapy session via Google Meet,Skype, Zoom or phone call.
Book Couple Counseling Session
Price: Rs.1999
(Rs. 2499 from second session)
Duration: 45-50 Mins
Mode of Therapy: Skype, Zoom, Audio Call or Google Meet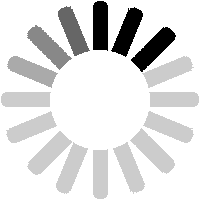 Generating time slots…
I accept the Terms & Conditions
All done! We will contact you soon! Or you can call us at 9972449749.
Sorry, we only work with people from 18-45 years of age
Sorry! We only do counseling for people in the age group 18-45. People above and below that group require specializations that we do not have.
Please share your contact details
We will arrange a callback for you as soon as possible.
Submitting your deatils…
We have received your request, and will contact you soon.
Sorry data not submitted
return to previous step